NEWS
SALON DU LIVRE 2015 - Paris: VIELEN DANK!

Wir bedanken uns bei allen Besuchern unseres Messestandes auf der Salon du Livre 2015 in Paris, für all die interessanten
Gespräche und positiven Reaktionen auf unsere Bildbände.
In Kürze werden wir an dieser Stelle die Gewinner des Gewinnspiels bekannt geben.
We would like to thank all our visitors at Salon du Livre 2015 in Paris for interesting talks and positive Feedback.
The winners of our competition will be named here at the NEWS section shortly.

Herzlichen Glückwunsch den Gewinnern unseres Gewinnspiels:
Congratulations to the winners of our competition:
Annie Prudhomme, 94240 L'Haÿ-les-Roses, France: Istanbul
Patrick Usureau, 93270 Sevran, France: Marrakech
Jaqueline Rousselet, 75014 Paris, France: Paris
David Benito, 16000 Angoulene, France: Istanbul

Cecile Bonaventure, 75015 Paris, France: Venise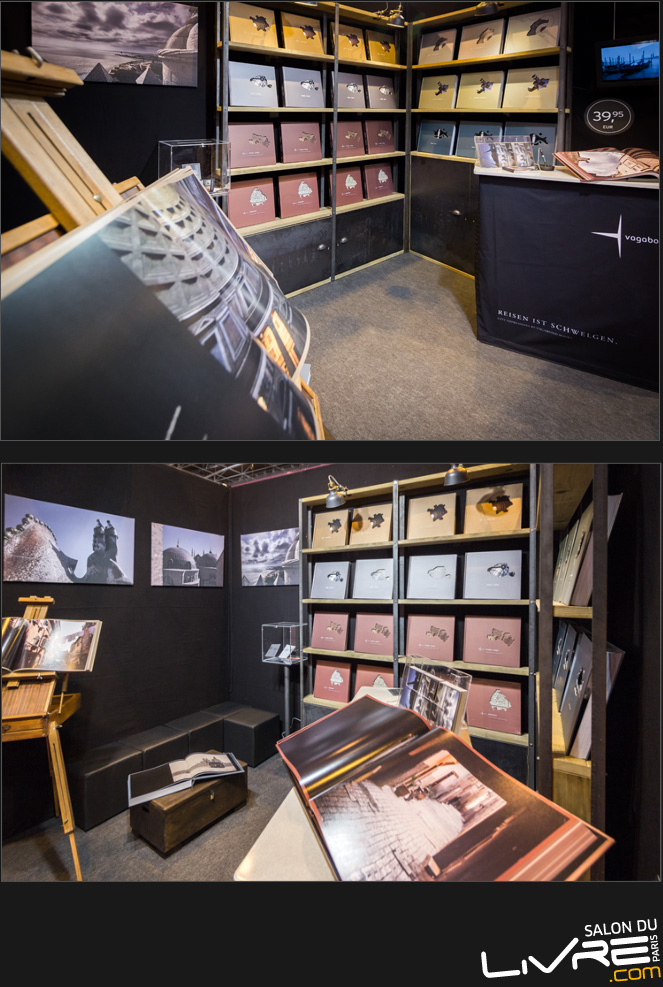 BUCHMESSE LEIPZIG 2015: Vielen Dank!

am 15. März ging die Leipziger Buchmesse zu Ende. Wir konnten viele positive Reaktionen, Anregungen und Lob für unsere
Bildbände mit nach Hause nehmen und möchten uns dafür ganz herzlich bei all unseren Besuchern bedanken.
Die Gewinner des Gewinnspiels werden in Kürze hier bekannt gegeben.
At March 15th the Leipziger Buchmesse closed its doors for one year. We took home a lot of positive feedback and praise
for our books and like to thank our visitors therefore.
The winners of our competition will be named here at the NEWS section shortly.

Herzlichen Glückwunsch den Gewinnern unseres Gewinnspiels:
Congratulations to the winners of our competition:
Anita Richter, 01099 Dresden: : Marrakesch
Renate Bühler, 79539 Lörrach: Marrakesch
Marita Schüler, 34308 Bad Emstal: Rom
Julius Wirsching, 04105 Leipzig: Lissabon
Maria Isabel Estacio, 04107 Leipzig: Istanbul
SALON DU LIVRE 2015 - Paris

Vom 20 bis 23 März 2015 werden wir unsere Bildbände auf der internationalen
Buchmesse Salon du Livre in Paris präsentieren. Wir freuen uns auf Ihren Besuch.

From March 20 to March 23 2015 we will present our books at the salon du livre 2015,
the international bookfair in Paris, France. We are looking forward welcoming you at our booth.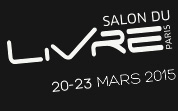 AKTUELLE ARTIKEL AUS DER PRESSE
Was die Presse über unsere Bücher schreibt, lesen Sie unter unseren Pressemeldungen


VAGABOND BOOKS AT FRANKFURT BOOK FAIR 2013
Many thanks to our visitors for your numerous interest, for all the encouragement you gave to us. Your enthusiasm is in fact our main motivation. Special thanks to those, who discovered us in our very first beginning, the first public presentation of our books on the book fair 2011 and again have visited our stand each year since that moment.
Many thanks to all of you and many beautiful hours of Revelling in Travel.
Bernd Rücker
OUR LOTTERY
We are very pleased and thankful about the numerous interest in our books and your participation in our lottery on our stand at the Frankfurt Book Fair 2013. Congratulations to our winners:
1 BARCELONA BOOK:
Udo B., Frankfurt am Main, Number: 227
1 ROME BOOK:
Maria M., Würzburg, Number: 640
1 VENICE BOOK:
Elvira S., Eppstein, Number: 1332
1 PARIS BOOK:
Erdmute B., Wetzlar, Number: 045
1 PARIS BOOK:
Elisabeth L., Ingelheim, Number: 1380
1 ROME BOOK:
Eleonore R., Erbach, Number: 406
1 PARIS BOOK:
Marc H., Frankfurt am Main, Number: 1017
1 ISTANBUL BOOK:
Melanie K., Würzburg, Number: 033
1 PARIS BOOK
Lutz S. und Frau Jennifer K., Egelsbach, Number: 301
1 BARCELONA BOOK:
Viola E., Köln, Number: 1011

As far as you haven´t picked up your wished book at our stand in person, we will send you the chosen book to the inscribed address on your winning card. Congratulations and lots of fun with revelling!
Buchpräsentation auf der f.re.e München
Wer die Bildbände BARCELONA, VENEDIG und PARIS noch nicht live gesehen hat, weil der Buchhändler des Vertrauens sie noch nicht vorrätig hat, ist gerne eingeladen auf der Freizeitmesse f.re.e in München einen Blick hinein zu werfen.
22. bis 26. Februar 2012, Neue Messe München

LiteraTOURS Gemeinschaftsstand: Halle A4 Stand 201
Neue Verlagsvertretung
Wir freuen uns Herrn Erik Gloßmann in unserem Team begrüßen zu dürfen. Herr Gloßmann übernimmt für vagabond books die Verlagsvertretung für BERLIN, BRANDENBURG und MECKLENBURG-VORPOMMERN.
vagabond books in der VOGUE
Wir bedanken uns bei der Redaktion der VOGUE, im spezeillen Bernd Skupin, für den Artiekl in der aktuellen VOGUE!
ARTIKEL ALS PDF LESEN
ZUR ONLINE VERSION
"... Selten sah Melancholie so schön aus ..."
Wir freuen uns sehr über den Artikel in der Brigitte 2/2012 und bedanken uns herzlich für die freundliche Unterstützung der Redaktion!
What`S netxt?
We are expanding our book series continuously. Amongst others are planed:
VAGABOND BOOKS AT THE FRANKFURT BOOK FAIR
The first three instalments in vagabond books' CITY IMPRESSIONS collection will be presented at the 2011 Frankfurt Book Fair. In the exhibition booth for small independent publishers, the publishing house will debut large format volumes, in various languages, featuring the cities Barcelona, Paris and Venice.
Visit us between 12 and 16 October 2011 in pavilion 3.1, exhibition booth H131.
We look forward to seeing you.
PROJECTED TITLES FOR 2012
The projected titles of the CITY IMPRESSIONS collection for 2012 will shortly be announced. Please let us inform you via email as soon as the titles are available.
NOTIFICATION BY EMAIL